Tickets will go on
sale in early 2024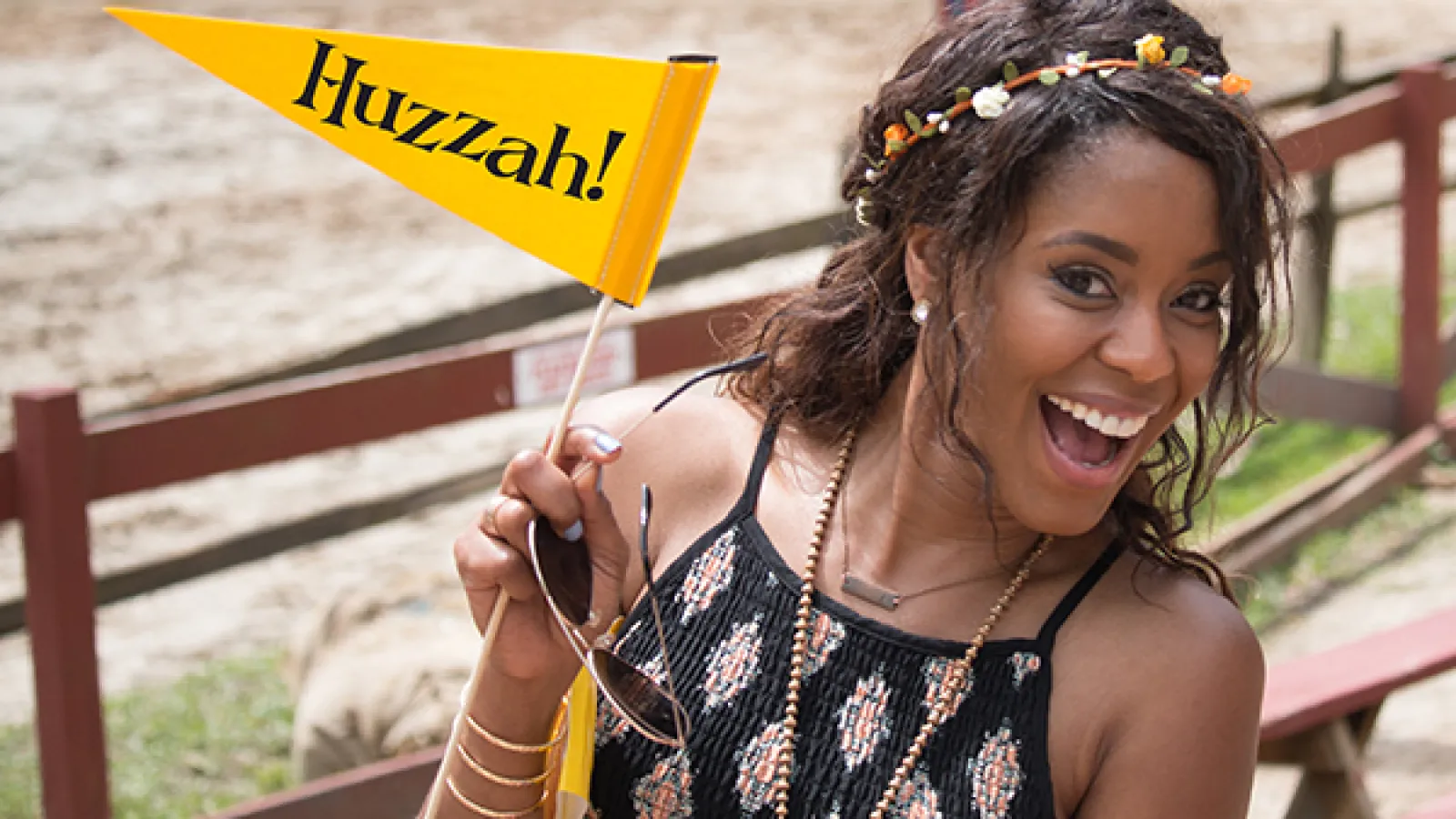 *We strongly ask that you print your tickets or screenshot them on your phone. There is little to no cell service or internet at the Festival site!
Ticket prices do not include sales tax and processing fees.
*Online ticket prices increase during premium purchasing days - Friday through Sunday.
All Tickets Are Non-Refundable
All tickets purchased online via Big Tickets must be printed at home or available for scanning on your mobile device.

IMPORTANT! If you are unable to print your ticket, we suggest you take a screenshot of your ticket and save it on your phone for scanning - there is very poor cell reception at the Festival site and you may not be able to retrieve an email once you are at the Festival.

For all ticketing inquiries, please contact Big Tickets Customer Service at 888-318-2752 or by email Support@BigTickets.com.

You do not need to use Facebook to purchase tickets through Big Tickets. During the purchase process you will arrive at a registration screen where the Facebook option is shown first, but below that is the option to "Continue as Guest" without Facebook.

Big Tickets must have your email address to send your tickets to you.

No tickets will be held at the Will Call window.

Additional nominal ticket convenience fees apply. The Georgia Renaissance Festival does not receive the Big Tickets' convenience fees.

PLEASE NOTE: Any interaction with the general public poses an inherent risk of exposure to COVID-19, an extremely contagious disease that can lead to severe illness and death. By visiting the Georgia Renaissance Festival you voluntarily assume all risks related to exposure to COVID-19.

Thank You for Observing the Following Policies During Your Visit to the Festival:
No pets.
No coolers, outside food or beverages may be brought into the Festival. You may bring in one 16oz. bottled water per person.
Shoes and shirts must be worn at all times.
No clothing that is deemed inappropriate by Festival Staff will be allowed - clothing or accessories that contain profanity or sexual images and/or content that is considered offensive will not be allowed.
Giving away or selling tickets on Festival property is prohibited and may result in the confiscation of tickets and expulsion from the Festival. Do not try to sell or give tickets away!
The Festival bans firearms of any type on our premises. This includes those attendees who maintain a Georgia Weapons Carry License or a similar permit from another state.
No motorized carts (except for motorized wheelchairs), go-carts, motorcycles, hover boards, bicycles, skateboards, radio-controlled vehicles, drones, or similar flying or rolling devices that could pose a hazard to our guests are allowed inside the Village.
No functioning projectile weapons - including water pistols, Nerf guns, and ping-pong pistols. If your costume includes a sword or dagger it must remain properly sheathed and peace-tied. Present yourself to one of our Front Gate attendants and they will peace-tie your weapon. Drawing of any type of weapon at any time is NOT allowed. Broadaxes, claymores, maces, halberds, tipped arrows, or pole weapons are NOT allowed.
Photo and Video Policies
We encourage you to post, tag, tweet, pin, and snap about your day of fun at the Georgia RenFest via social media. We also suggest you use #garenfest2023.

By your entry into the Festival grounds or by your purchase or use of any ticket, pass or other means for admission to the Festival, you consent to your voice, name, and/or likeness being used, without compensation, incidental or primary to transmission or reproduction of the event in any and all media, whether now known or hereafter devised, for eternity, and you release the Georgia Renaissance Festival, its successors, assigns and licensees from any liability of any nature whatsoever. You further agree that the Festival owns the copyright in these videos and photographs or works derived therefrom including, but not limited to, claims for either invasion of privacy or libel.

Commercial film rights with respect to the Georgia Renaissance Festival are expressly reserved. Commercial use of photography, movies, or videos of the Festival without the expressed written consent of Festival Management is strictly prohibited.