From Pets to Pirates
Every Weekend is a New Adventure!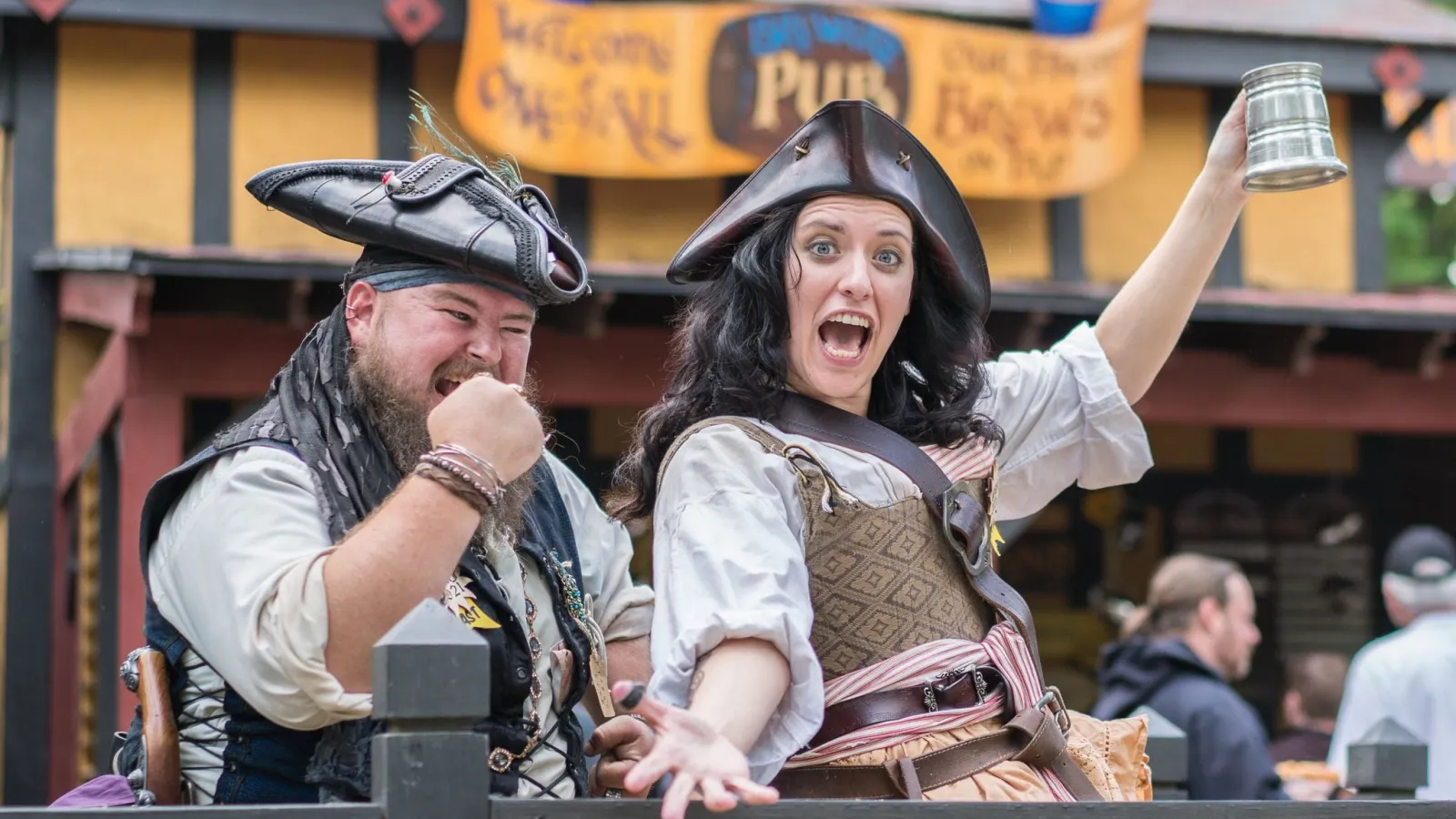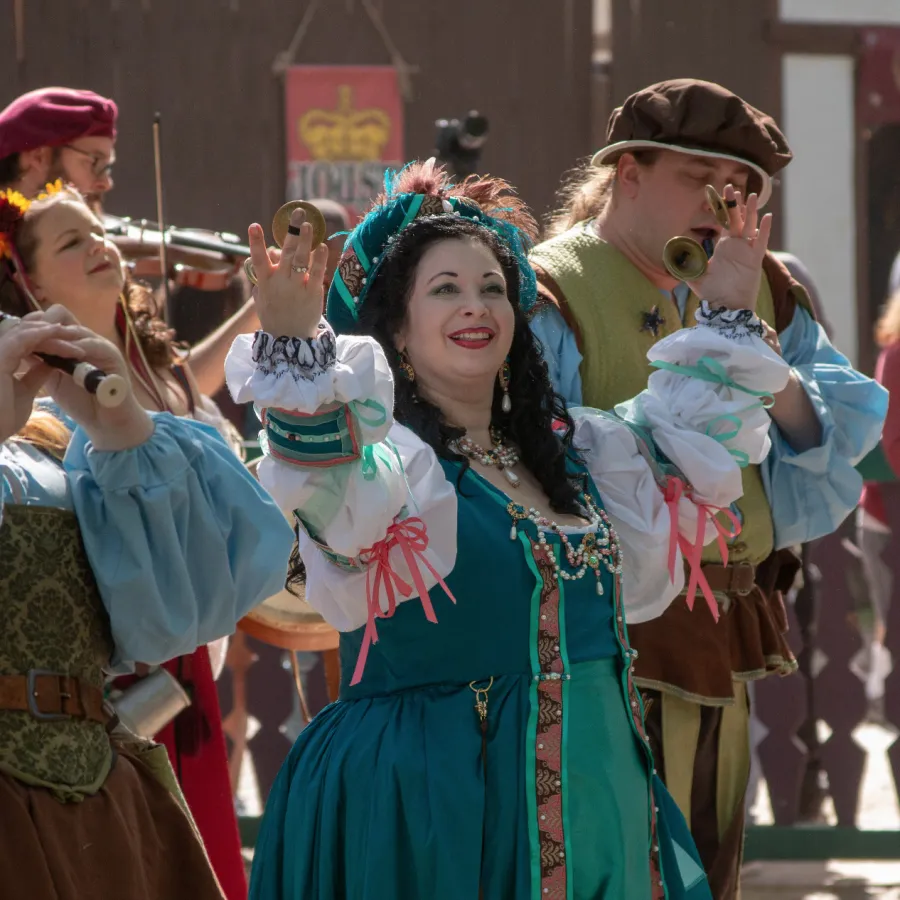 April 15 & 16
Opening Weekend!
It's time for some Merriment!
Come enjoy a day-long adventure in Newcastle, complete with jousting, turkey legges, shopping for treasures and entertainment from across the Realm!
Enter the Costume Contest - 1:30pm at the Joust Arena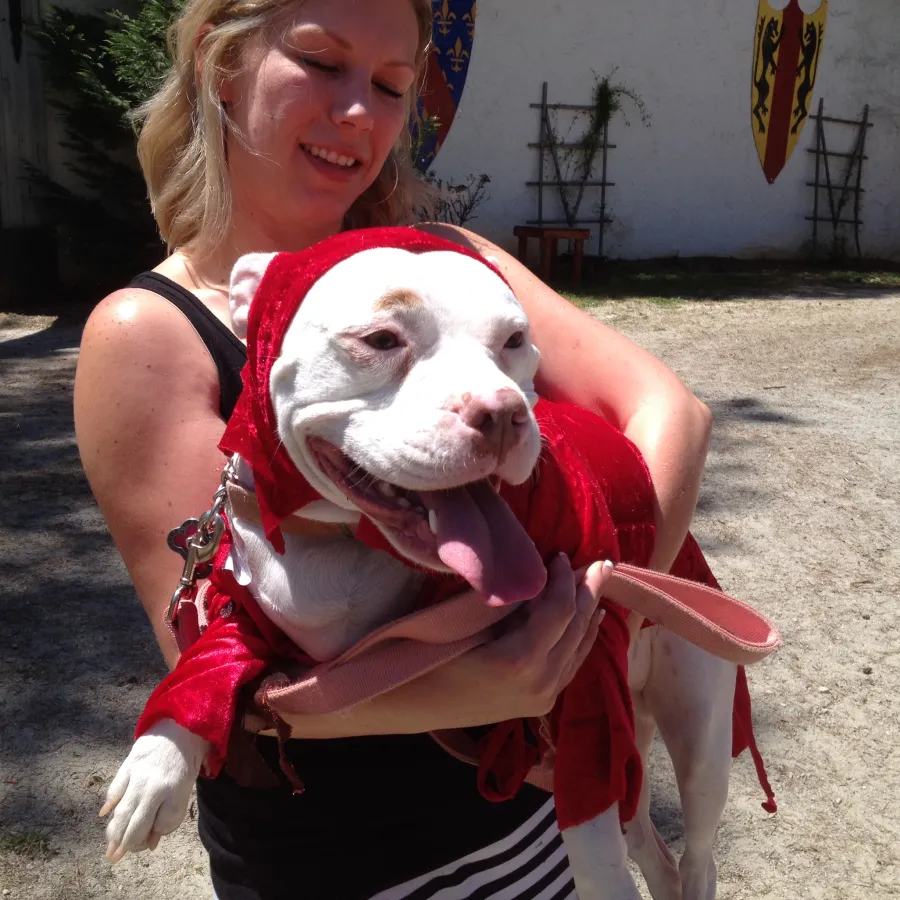 April 22 & 23
Pet Friendly and Time Travelers!
Bring your fur baby to the Festival this weekend! Dogs and cats on leashes are welcome - please read and fill out the Registration Form here before you arrive - and check in at our Registration Tent outside the Front Gate.
Time Travelers will gather from across all realms and multi-verses to assemble in Newcastle! Don your favorite cosplay and mingle with superheroes, anime icons, and time-traveling doctors for Atlanta's spring cosplay event!

Pet Costume Contest
1:30pm Joust Arena
Dress your pet in their best garb and compete to win great prizes! Sign in at the Joust Arena to participate.
Mass Vow Renewal
1:30pm Celebration Garden

Grab your spouse and renew your love for each other!
Dog Eating Contest - HOT Dog, that is!
4:00pm Joust Arena

Think you can eat with the big dogs? Join us for what could be the most howl-arious eating competition ever! Contestants vie to see who can eat the most hot dogs in three minutes. Sign up at the Joust Arena prior to the contest.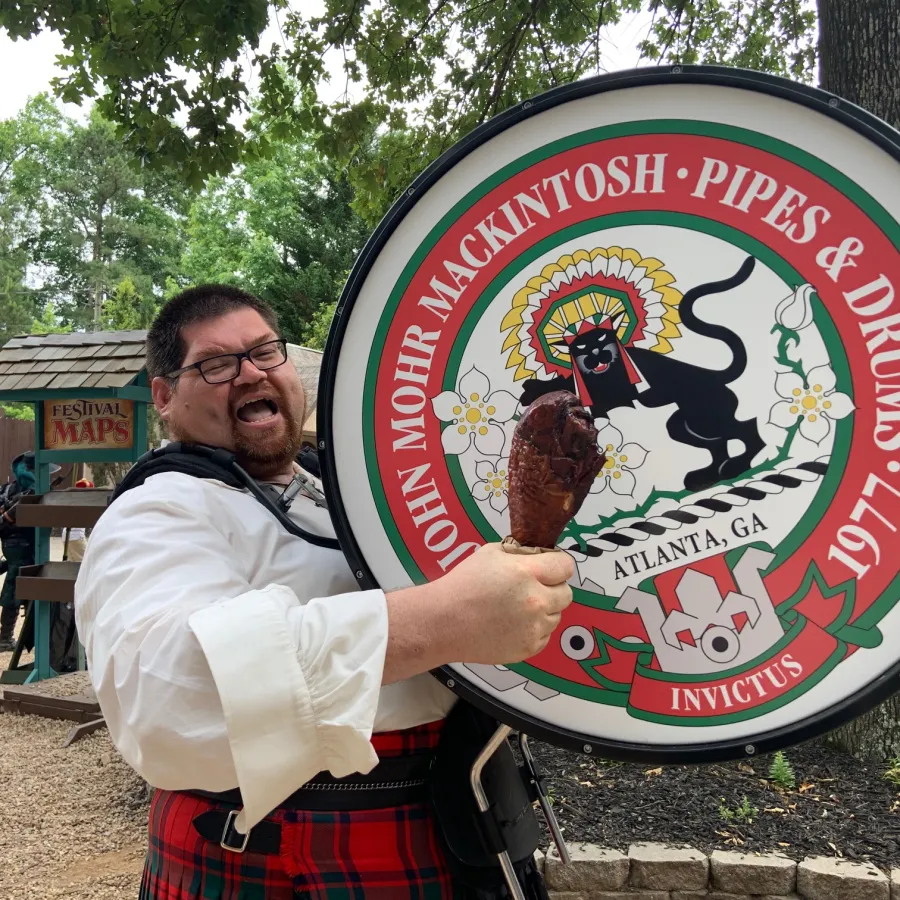 April 29 & 30
Highland Fling Weekend
The Village of Newcastle welcomes the Scottish and Irish (and everyone else, of course!)
Bagpipes, drums and kilted characters abound, plus special contests! Bring your whole clan!

The John Mohr Mackintosh
Pipe and Drum Band
Join us as our special guests this weekend! Marching and performing daily in the village lanes.

Mashed Potato Eating Competition
4:00pm in the Joust Arena
The Irish have a thing for potatoes - do you? Enter the Mashed Potato Eating Competition! Who can clean their bowl first without using any utensils - or hands!
Bonnie Knees Contest
1:45pm at the Brewer's Pub Stage
Think you have the best knees in the village? Put 'em on display for all to see and maybe you'll win a prize!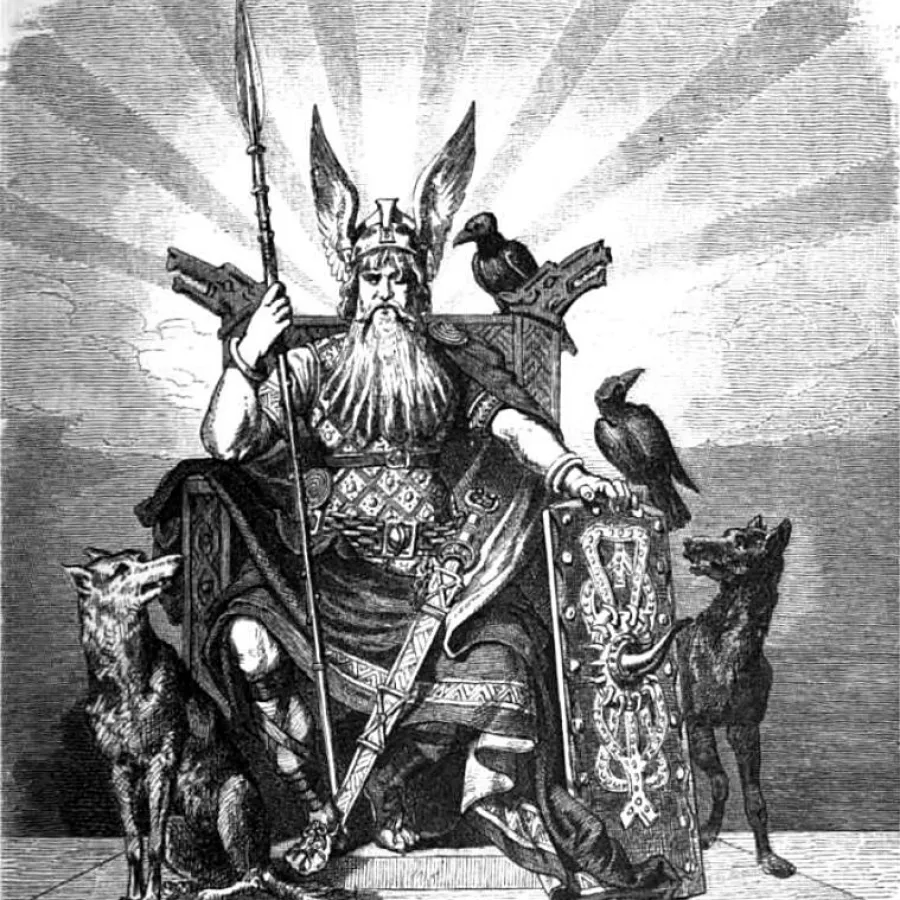 May 6 & 7
Vikings and Barbarians Weekend!
Invaders from the North will descend upon Newcastle and terrible...FUN will occur! Odin has decreed this weekend be one of fun and frivolity, and so we feel obligated to oblige!

Costume Contest
1:30pm at the Joust Arena
Contest for all ages!
Best Beard Contest
3:30pm at the Brewer's Pub
Think your beard is manly enough to win "Best Barbarian Beard"? We'll be the judge of that!
Der Flingen of der Fishin Competition
4:00pm in the Joust Arena
Who can fling a fish the furthest? Open to all ages.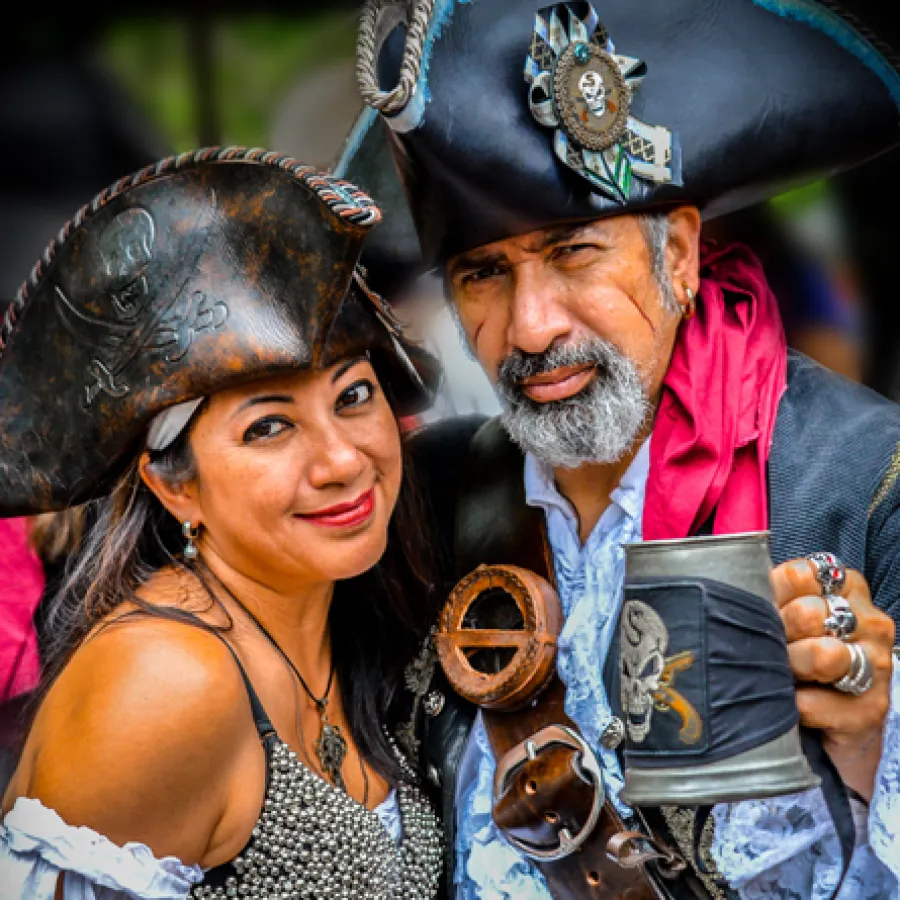 May 13 & 14
Pirate Invasion Weekend!
It's a Pirate Invasion Weekend! 
This weekend, pirates of all ages will find treasure in our special contests, like the Pirate Costume Contest and Walk The Plank Trivia! It's a weekend full of fun piratical hijinks! Here are just a few of the events planned:


Pirate Costume Contests
1:30pm at the Pirate's Treasure Ship
Pirate Costume Contests - 1:30pm for Adults & Children at the Pirate's Treasure Ship
. Sign up at the Pirate's Treasure Ship. Competition will be judged and prizes provided by the crew of the Pirate's Treasure!
Walk the Plank Trivia Contest
1:45pm at the Brewer's Pub
Test your piratical knowledge and win a prize! Losers will be marooned...
Pirate Sea Leg Races
4:00pm at the Joust Arena
Try to be the first over the finish line in this crazy race.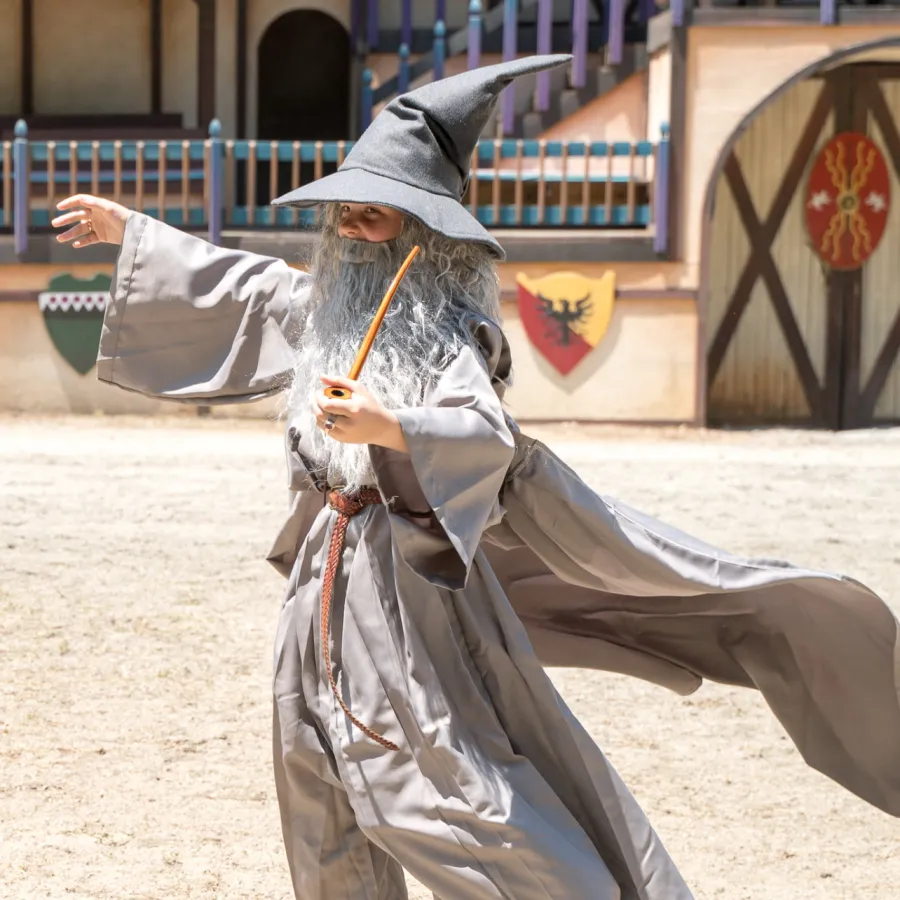 May 20 & 21
Wizarding Weekend!
Didn't get an owl from that famous wizarding school? Don't worry - we'll be celebrating all things magical this weekend with wizard-themed costume contests and magical events. Travel by flue powder or your Nimbus 2000, but be here for all the spell-binding adventures!

Get Sorted!
11am at the Wildwood Pavilion
Get sorted!
Costume Contest
1:30pm at the Joust Arena
Wizard costume contest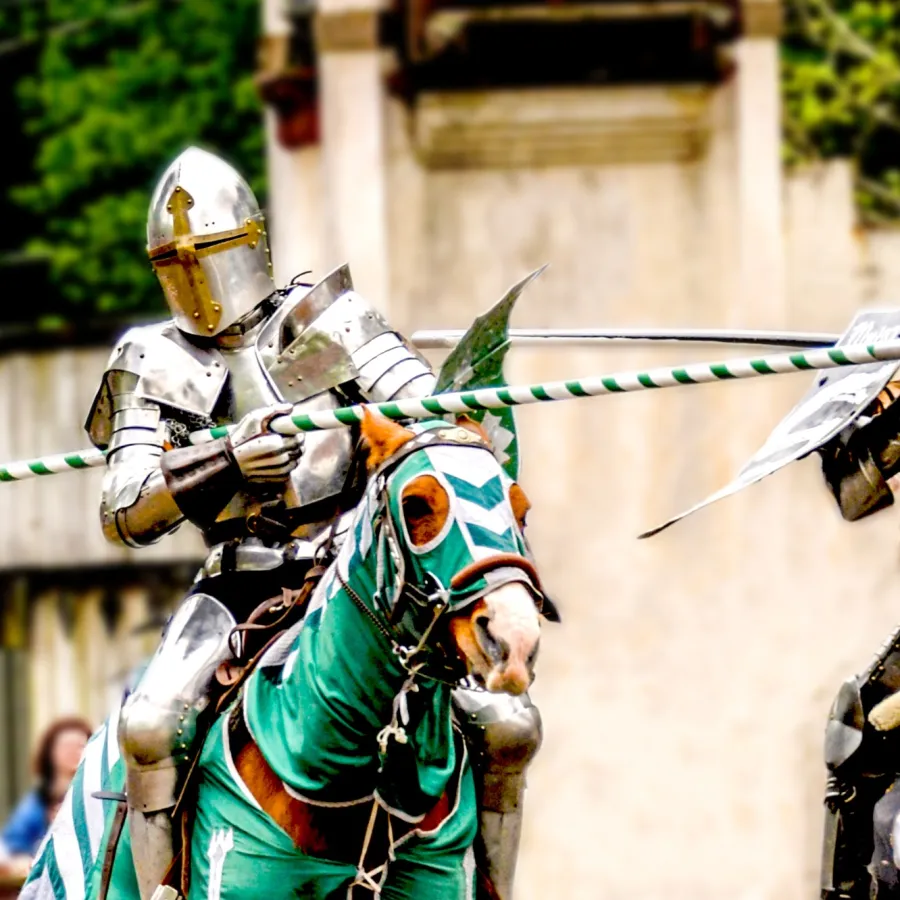 May 27, 28 & 29
Memorial Weekend!
This weekend we celebrate those heroes who have gone before us to preserve our freedom. Special discounts on Memorial Day Monday at the Box Office for Active Military, Veterans, First Responders and their immediate families.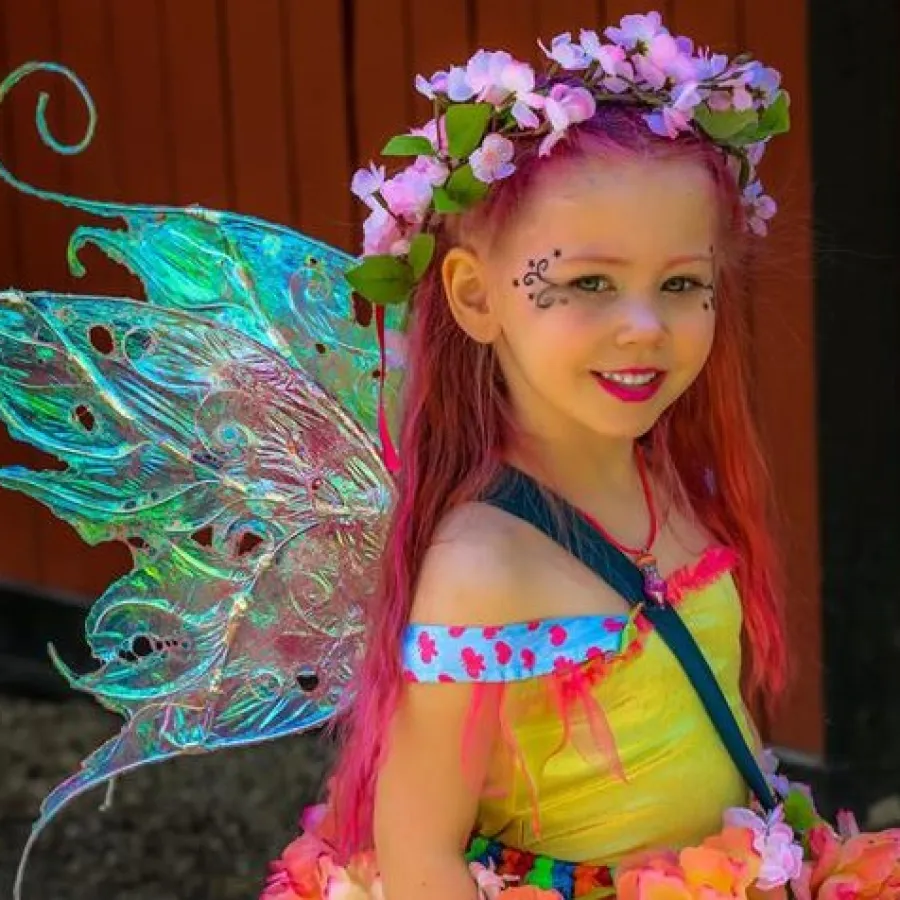 June 3 & 4
Flights of Fantasy/Final Weekend

As the Festival comes to a close, residents of the fairy realm will make the trek to Newcastle to share their magic with us! Be on the lookout for magical creatures of all sorts!
It's our last weekend - Come out and get one last turkey legge, grab that special treasure you've had your eye on, and see your favorite show! After this weekend, we're history!

Enter the Fantastic Beasts Costume Contest - 1:30pm at the Joust Arena