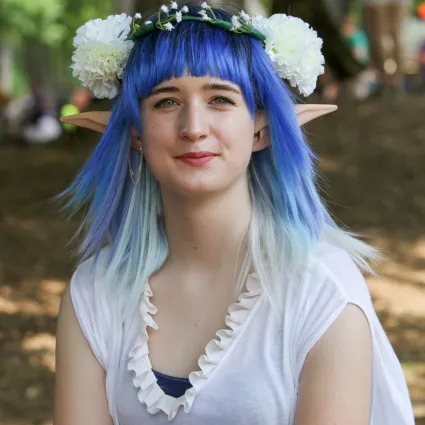 Let Your Inner Geek Come Out and Play!
Step into the Village of Newcastle and be transported to a magical medieval theme park full of fun and whimsy. Over 150 skilled artisans inhabit charming cottages, creating unique one-of-a-kind treasures for your shopping pleasure. Strolling minstrels fill the air with music, and our colorful village characters are always ready to regale you with a joke, a story, or just plain silliness!
Enjoy the
best seats
in the joust!
Aerial
Amazement!
Dirty Laundry,
Good Clean Fun!
Cosplay in the Village
Time and Space Travelers

Time Lords and Stormtroopers are welcome!

Show us Your True Character

Intergalactic bounty hunters love our costume contests.
Washing Well Wenches
They're wet! They're wacky! And they want your laundry! The Washing Well Wenches bring "good, clean fun from wet, dirty women"!
Shop for That Unique Accessory
The Village Artisans produce fabulous one-of-a-kind treasures - maybe that special "something" you're cosplay has been needing!

Boom Boom Shake
Blending rock, world, surf and jam genres together to create a signature sound, BBS will dazzle with world percussion beats and inspire with unforgettable guitar and violin melodies.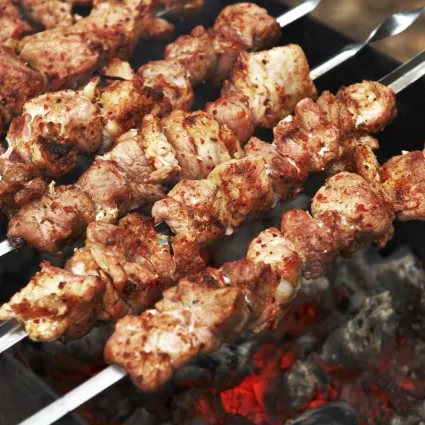 Unique Food & Drink
Feast like Royalty from our huge menu of hundreds of tasty items. Start off with an appetizer of Fried Mac & Cheese on a Stick, and move up to a Giant Roasted Turkey Legge or Steak-on-a-Stake. Munch on roasted corn on the cob, smothered in butter, and wash it all down with a cold soft drink or a frothy ale. Top it all off with one of the many sweet desserts favored by the Queen. You'll not go hungry in our Village!
Shoppes and Photo Ops
One-of-a-Kind Accessories

Find unique costume pieces, weapons, leather, pewter and jewelry.

See and Be Seen

Parade your best cosplay in the streets of Newcastle

Browse the Shoppes

Over 150 charming Artisan shoppes for your shopping pleasure.