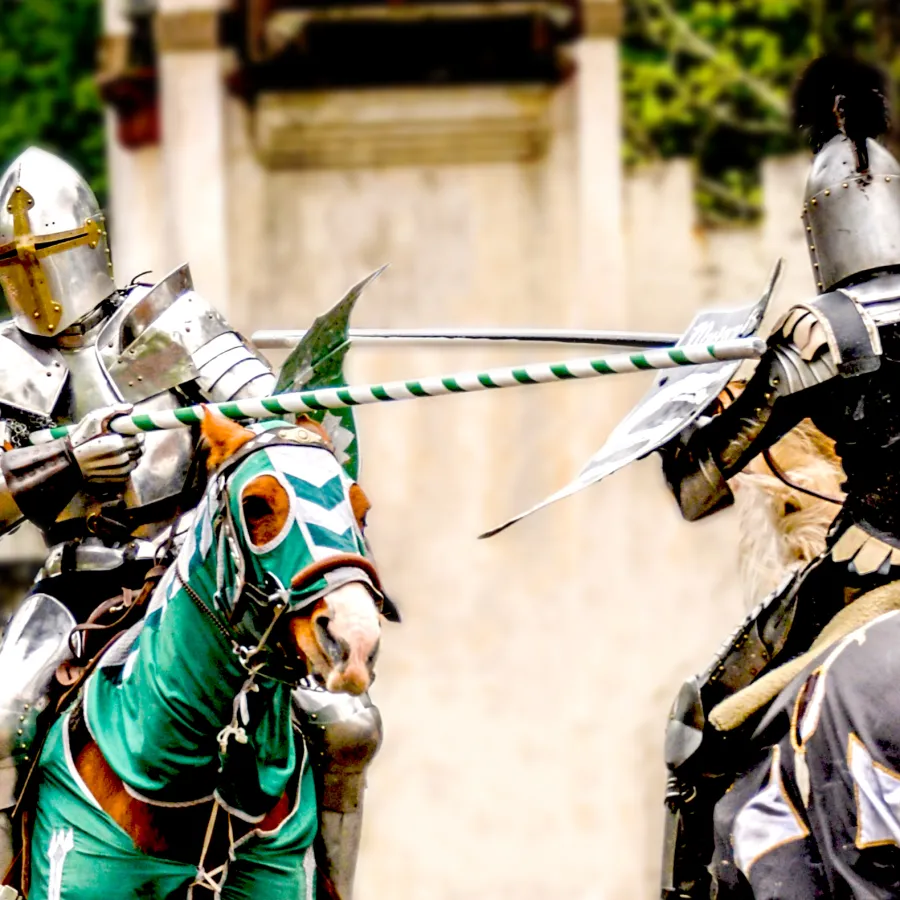 DeBracey Joust Productions
You'll be on the edge of your seat as noble knights in shining armor battle and compete with lance, sword, and chariot! This epic show is filled with thrilling stunts, trick riding, and over twelve tons of equine fury!

Performing All Season!
Joust Arena
Tournaments at 11:30 am, 2:30 pm, 5:30 pm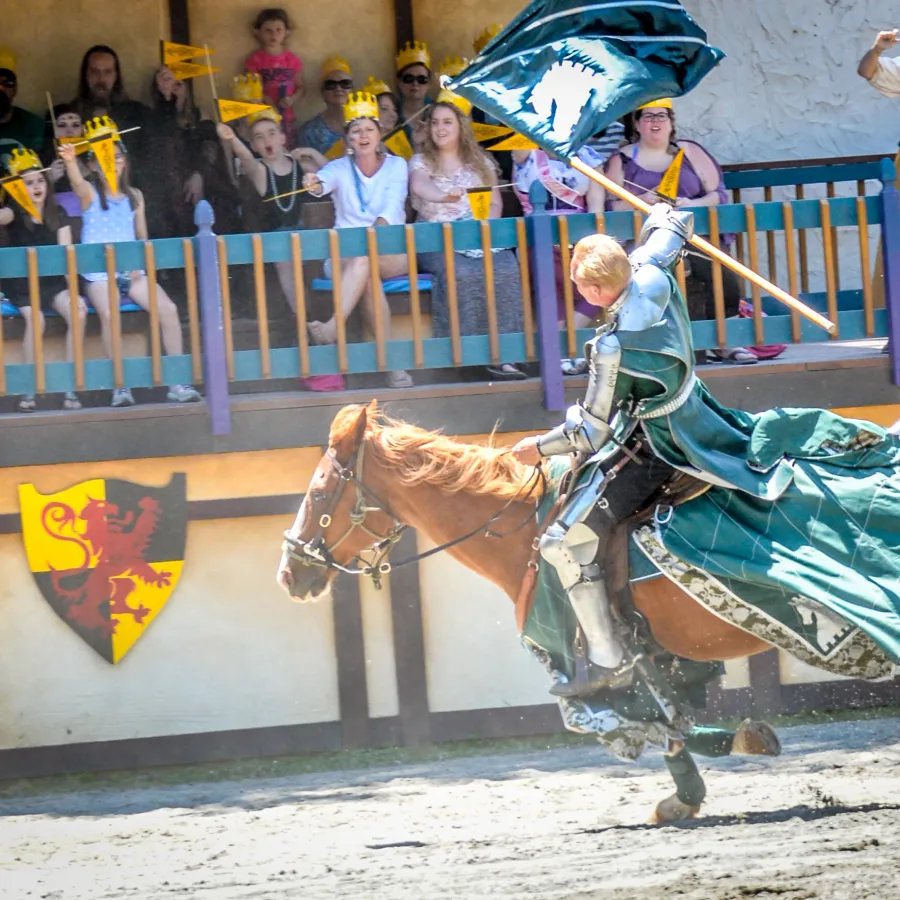 Premium Joust Seating
Puts You in the Action!
Enjoy the best seats in the Joust!
VIP Seating inside the Joust Arena on the Royal Reviewing Stand!
Shaded and cushioned seating!
Pennant to cheer your champion!
Special VIP Crown!
Photo opportunities and memories that will last a lifetime!
Purchase Premium Joust Seating Tickets for only $12 at the Knight's Ale tent near the Joust Arena. Seating is available at 11:30 am, 2:30 pm, & 5:30 pm.