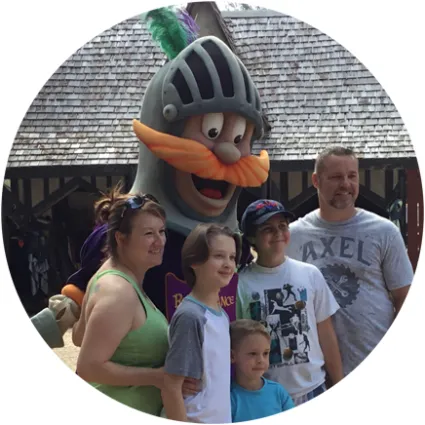 Entertainment to Delight the Entire Family
You'll find a full-day of entertainment with continuous shows on ten stages, including the beautiful horses and gallant knights in shining armor in the full contact joust, circus-style shows, comedy, and music. Enjoy shopping in over 150 artisan shoppes, games of skill and people-powered rides for the amusement of kids of all ages.
12 Tons
of
Equine Fury!
Mystic Bells
and
Melodies
Dirty Women
Good Clean
Fun!
Entertainment for Families
Birds of Prey

These spectacular birds exhibit their free-flight skills over the heads of the audience!

Learn a Skill!

Try your hand at juggling in our FREE Juggling School.

Splatter Time Players

This "dirty" show will prove to be good, clean fun for audiences of all ages!
Gypsy Geoff
Children of all ages will be mesmorized by Gypsy Geoff as he balances, juggles, and creates feats of wonder - and did we mention fire?! It's difficult to categorize Gypsy Geoff, as he is an accomplished magician, clown, mime, juggler, and manipulator.
Barely Balanced
One of our most popular shows, you'll watch in amazement as Barely Balanced achieves new heights of entertainment! Astounding feats of physical daring and awe-inspiring acrobatic stunts await you!
Boom Boom Shake
With middle eastern roots and a modern vibe, Boom Boom Shake brings together a unique show that is fun and entertaining. Blending rock, world, surf and jam genres together they create a signature sound.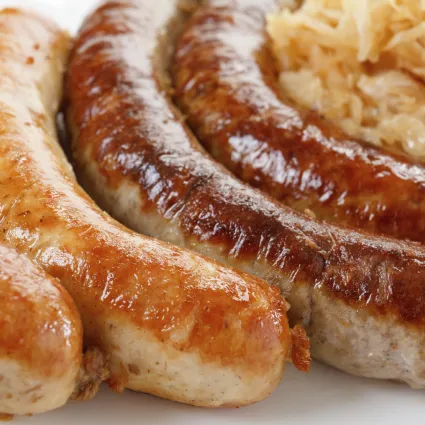 Unique Food & Drinks
Feast like Royalty from our huge menu of hundreds of tasty items. Start off with an appetizer of Fried Mac & Cheese on a Stick, and move up to a Giant Roasted Turkey Legge or Steak-on-a-Stake. Munch on roasted corn on the cob, smothered in butter, and wash it all down with a cold soft drink or a frothy ale. Top it all off with one of the many sweet desserts favored by the Queen. You'll not go hungry in our Village!
Enjoy the Games and Rides
Thrilling People-Powered Rides

Loads of fun for the whole family!

Thrilling Rides

Soar, spin, and slide on our people-powered rides!

Let Loose Your Inner Child

Spend the day playing like a kid again!

Come out and Play

Plenty of fun for Knights and Ladies!