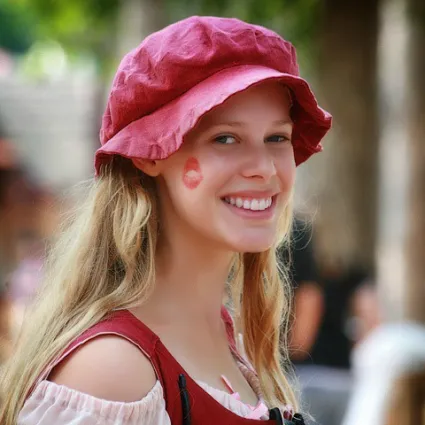 Eat, Drynk and be Merry!
Spend a fun-filled day at the Festival. You'll be hard-pressed to pass by one of our kitchens or pubs without sampling something delicious - usually served on a stick! Hearty soups, sandwiches, corn on the cob, meat pies, fish and chips, and far too many tempting decadent desserts are the fare of the Faire. But the ultimate Renaissance treat is the mighty Smoked Turkey Legge! Tipping the scales at 1 1/2 pounds each, these are a meal unto themselves!
Hard-hitting
full armored
Combat!
Swordplay
And
Laughter
Bawdy
Bold
Brews
Share a Laugh with Friends
The Washing Well Wenches

They're wet! They're wacky! And they want your laundry! The Washing Well Wenches bring "good, clean fun from wet, dirty women"!

Barely Balanced

Small, Medium and Large will literally bend over backwards (and a lot of other ways) to entertain you!
Acrobatrix
Acrobatrix is a two-person comedy circus spectacular. Bending, flipping and flying through the air - they will have you laughing on the edge of your seat!
Boom Boom Shake
With middle eastern roots and a modern vibe, Boom Boom Shake brings together a unique show that is fun and entertaining. Blending rock, world, surf and jam genres together they create a signature sound.
Puppies of Penzance
Always a favorite, audiences will be blown away by this merry band of mutts and will watch with baited breath to see if Poochie will really walk the plank!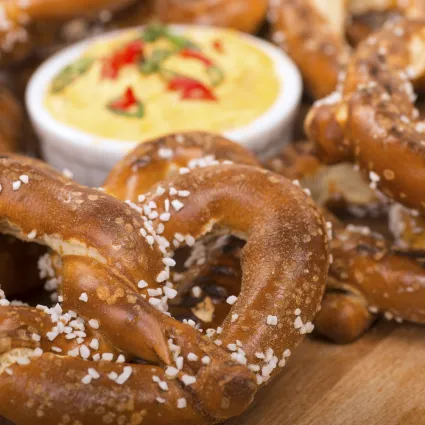 Unique Food & Drinks
Feast like Royalty from our huge menu of hundreds of tasty items. Start off with an appetizer of Fried Mac & Cheese on a Stick, and move up to a Giant Roasted Turkey Legge or Steak-on-a-Stick. Munch on roasted corn on the cob, smothered in butter, and wash it all down with a cold soft drink or a frothy ale. Top it all off with one of the many sweet desserts favored by the Queen herself. You'll not go hungry in our Village!
Browse the Artisan Market
Daily Demonstrations

Experience world-class shopping in our charming and unique European Marketplace. Over 150 Master Artisans demonstrate time honored skills.

Handmade Treasures

Shop 'til you drop in our 32-acre World Bazaar full of elaborate treasures created by our world-renowned artisans.

True Artisans at Work

See demonstrations of pottery, glass blowing, blacksmithing, weaving, coin minting and so much more!